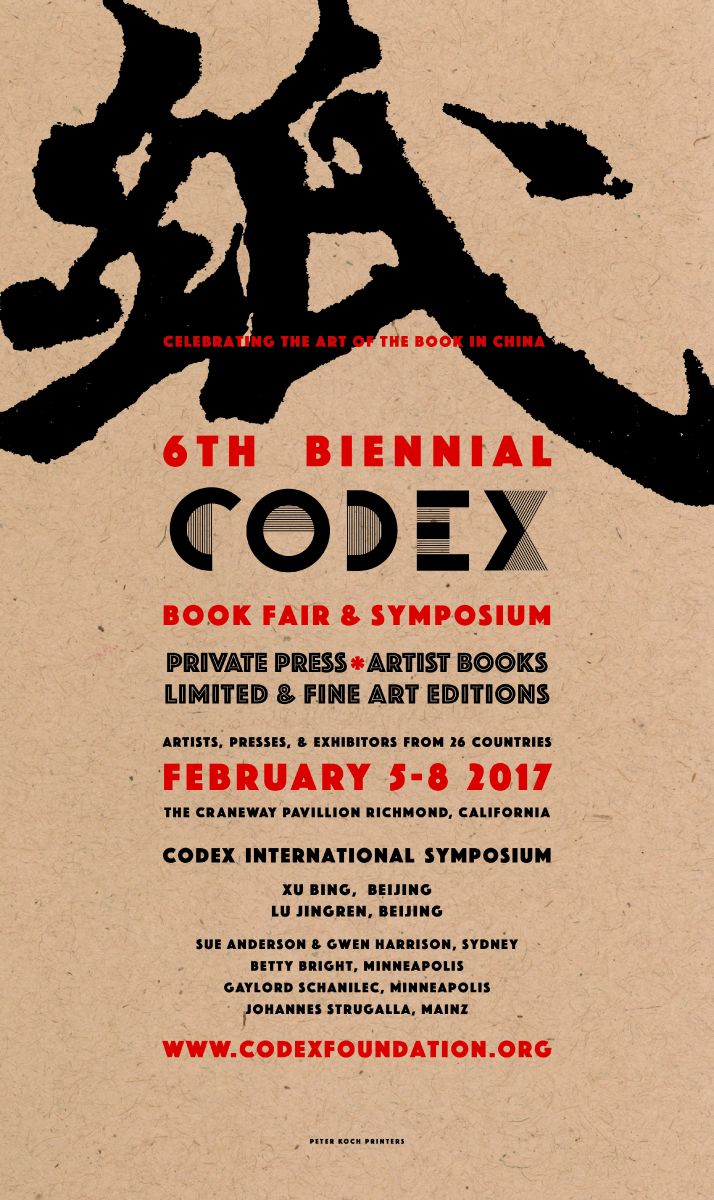 The biennial International CODEX Book Fair and Symposium opens this weekend, February 5-8. The sold-out symposium will be held on campus in the mornings and the book fair at the panoramic Craneway Pavilion in Richmond in the afternoons.
The Codex Foundation preserves and promotes the hand-made book as a work of art in the broadest possible context and to bring to public recognition the artists, the craftsmanship, and the rich history of the civilization of the book. Book artists and printers from France, Italy, Spain, and Mexico but also from Argentina, Australia, China and beyond will exhibit.
More details including a full list of exhibitors is available on the CODEX website.