UC Berkeley's Geospatial Innovation Facility (GIF) recently announced its Fall 2009 workshop schedule. Classes include:
Intro to GIS (with either a Social Science or a Natural Resource Science focus)
Intro to GPS
Intro to Remote Sensing
Intro to open source GIS
Visualize your data in Google Earth, ArcGIS, etc.
and more!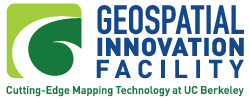 Workshops fees are available at a subsidized rate of $57 for all UC students (graduate and undergraduate), faculty, and staff. Workshop fees are $224 for all non-UC affiliates.
The GIF also offers online guides, fee-based consulting, equipment rentals, and more. Check it out!